There is an unnecessary mysticism surrounding word of mouth marketing and too often business owners fail to see that only true value and real relationships are spread via word of mouth. In my opinion it's not so much a marketing tactic as it is a product of great service and good advice combined with ethical and genuine relationships with clients.
There are several ways to add a bit of kindling to the word of mouth fire. Still, you must remove all spam tactics from your mind. There will be no pointless plugging of your services. Offer something real and be a friend.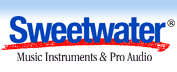 Word of mouth can only be a natural process that grows organically. Thus, it cannot be faked. It cannot be forced or directly controlled. It is the voice of the people and you can't stop anyone from saying negative things about you. Likewise, you can't force people to say nice things about you. One good example I've seen is from Sweetwater Music. They add a bit of candy to everything they ship, displaying a real appreciation for the clients business that in turn fosters genuine word of mouth. (**NOTE** they spend $10k per week on candy and keep records of what clients enjoy) It's a harmless gesture, not a product catalog. Nothing spammy, just a nice way to say thank you. Although expensive gesture, but worth it in the long haul.
Some businesses offer free advice to clients about their specific field of expertise. One may view this is as giving away trade secrets, but providing clients something of value that they can use in everyday conversation is a great way to encourage word of mouth. Think of the many social situations in which you discuss products or services with others. Often it's when someone is asking you for advice, so offer a little free advice to your clients and increase the chances of your brand coming up in conversation.
Another strategy to get people talking about you is to select the key people who are most likely to talk about you, or more importantly select the people who are most likely to talk to the people you want to talk to but don't know. For example, years ago Adidas was launching a new running shoe and wanted some buzz on the ground level before the product hit the stores. They compiled a list of promoters, door security men, club owners and many others to send a digital picture frame that could play movies with sound and accepted a variety of small media cards. The movie players came with a flash card pre-loaded with a fantastically edited commercial about Adidas' new product. It didn't matter if the people who received the promotion were avid runners or even huge fans of Adidas, they didn't even have to watch the commercial! We couldn't talk about our cool new video player with out mentioning Adidas!  It even came with a remote and I still have it.
With the above examples it is my hope that I've lifted the veil somewhat on word of mouth marketing. What are people likely to talk about regarding your business? What can you do to stand apart from the others in your marketplace. What do you have to offer and what can you give away that is of value and is also something people will want to share with others? Always remember; word of mouth marketing is a piece of the marketing mix you do not own, control or fake.
Social Share